Twelve Days of Cookies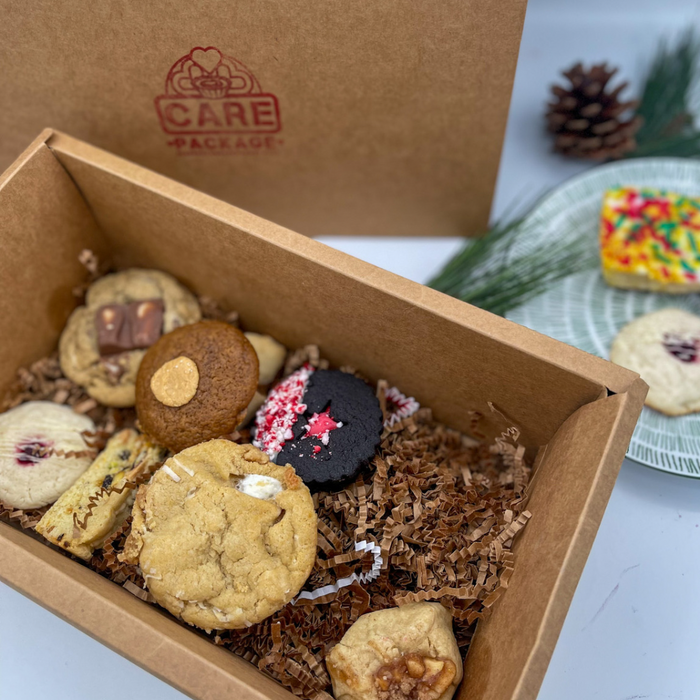 Count down with one a day (if you have that kind of restraint!); ideal for gifting.
Ships anywhere in the US or available for local pickup. For pickup, contact us at info@carepackagebakes.com or the chat window to arrange the time. We know the holiday season is busy for everyone so a two day advance window for pickup orders is preferred. 
Box includes:
Apple crumble cookie

Gingerbread almond thumbprint

Oatmeal pretzel toffee chocolate chip 

Chocolate peppermint dreamwich

Graham mallow cookie 

Pecan pie rugelach 

Vanilla cupcake cookie bar

Pistachio apricot caramelized white choc biscotti

Cream cheese pillow with cranberry jam

Chocolate malt sablé

Lemon anise with white choc dip

Kinder chipper